4 Bedroom House Plan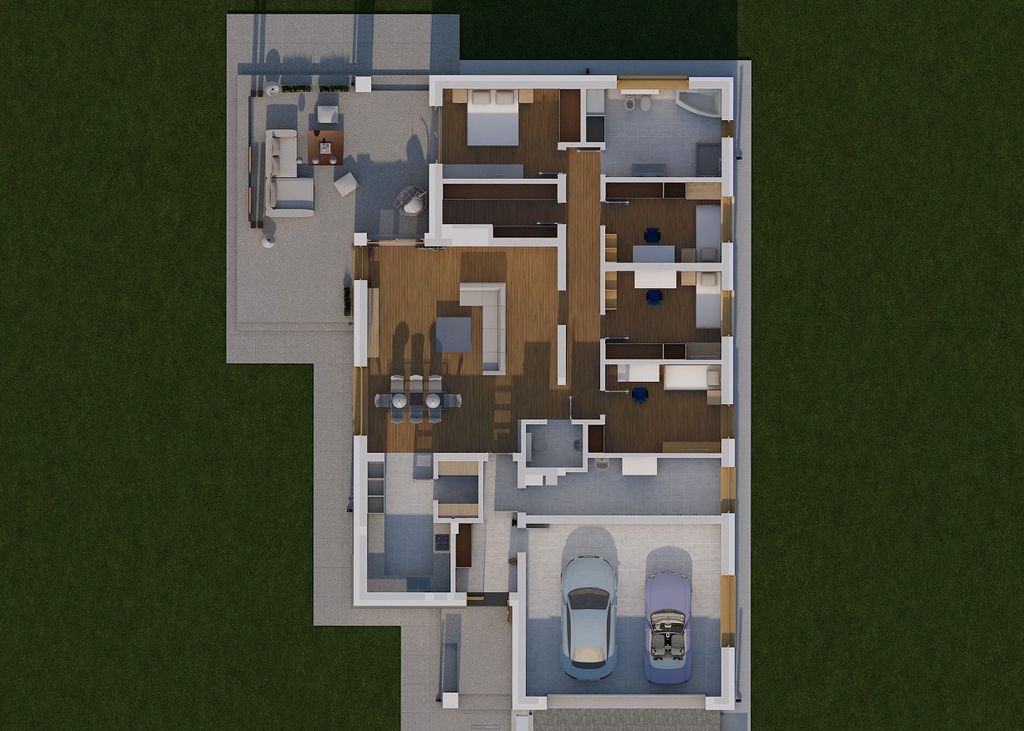 This is another project from the popular family of bungalow house designs. The low, modernly finished block looks very impressive, and its external appearance corresponds to the current architectural trends. Internal functional program used with a clearly defined definition well-lit day and night zone, it guarantees comfortable use of the house.
A great place for a family vacation is a spacious living room with a place for a large corner sofa in front of the home cinema. The living room has been combined with a dining room beautifully lit by natural light, with a large, comfortable table.
Among the rooms of the private zone, residents have at their disposal a comfortable bedroom and three rooms for children. In addition, the house design includes a shared, fully equipped bathroom, toilet, dressing room and a pantry accessible from the kitchen.