4 Bedroom House Plan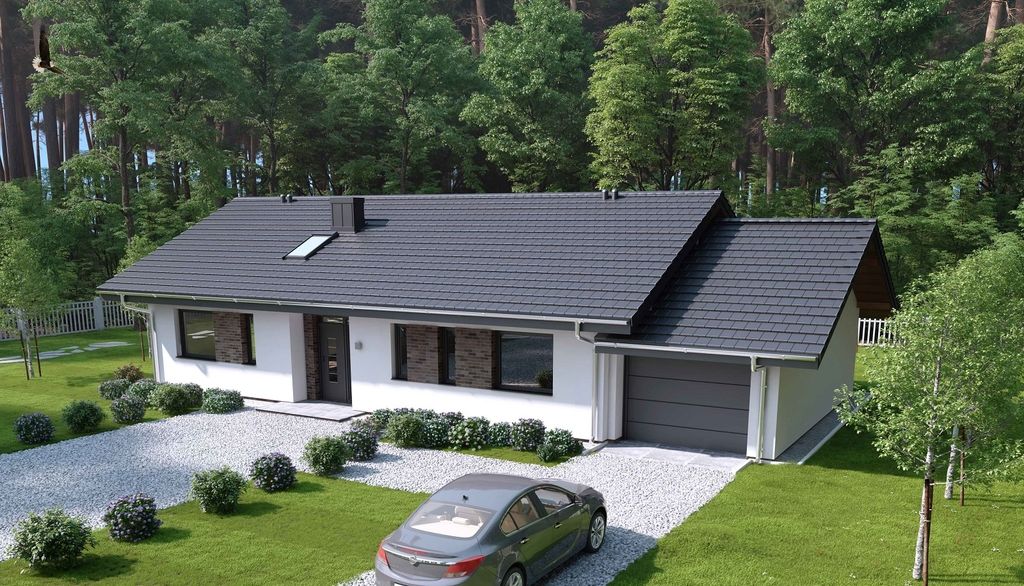 The concept of a one-story project with the size of 119 sq m of usable space. On the ground floor, there is the kitchen, living room, 4 rooms (including parents' room with wardrobe and separate bathroom, bathroom, large pantry, garage, and large boiler room. An interesting proposition for a family of 4-6 people.
Download and enjoy the views of this architectural plan.
If you are looking for more beautiful house plans for building your dream home, then check photos on this page: Beautiful House Designs