3 Bedroom Mansion House Plan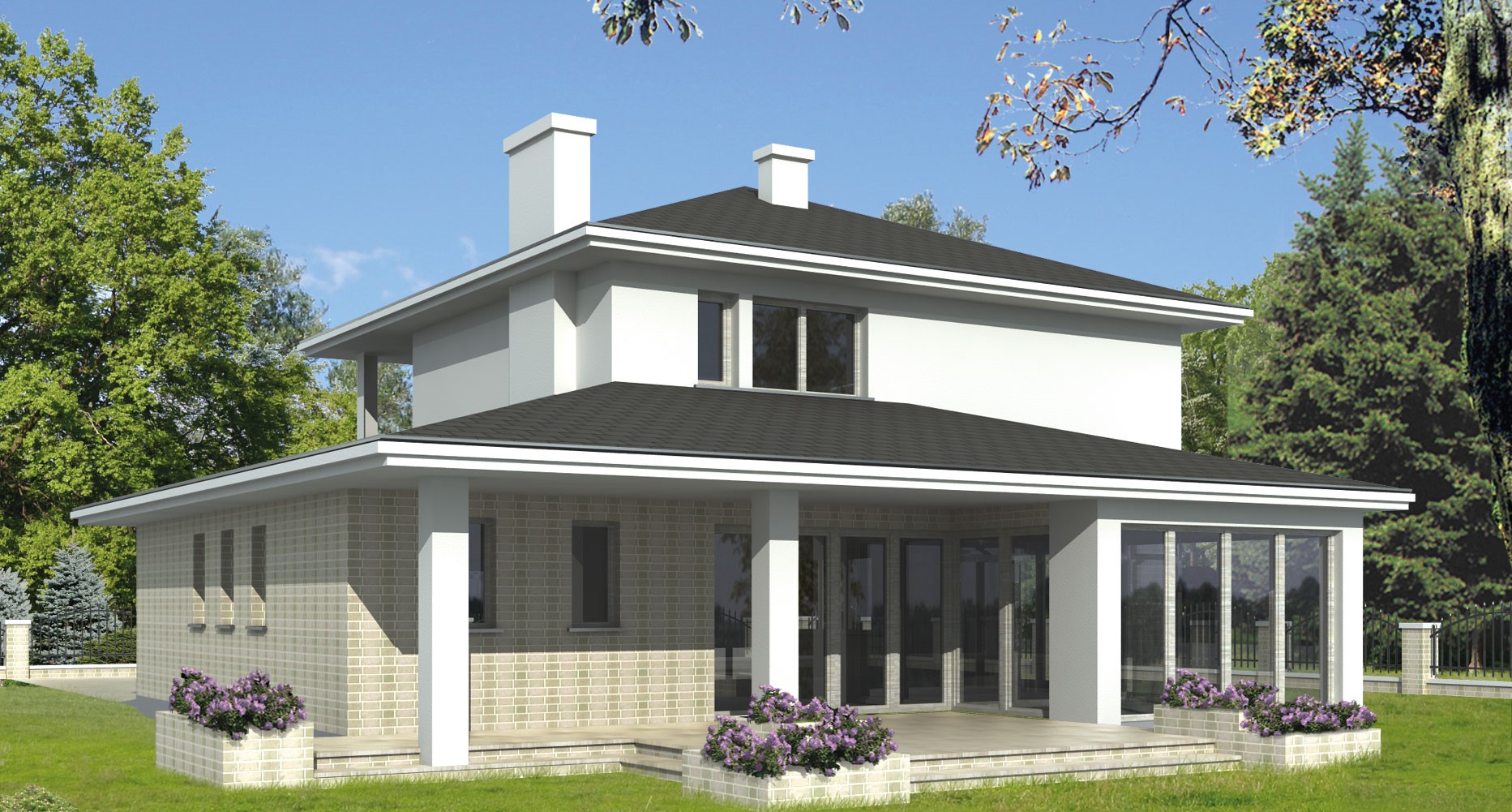 This house design has a two-story body and is an interesting example of combining modern form with comfort. This house was designed with a family of 5 in mind.
On the ground floor, there is a living area with a living room with a dining room, a winter garden, a kitchen, a study, a bathroom, a dressing room, a utility room, economic and a single garage. In the attic, there are three bedrooms and a shared, spacious bathroom.