3 Bedroom House Plan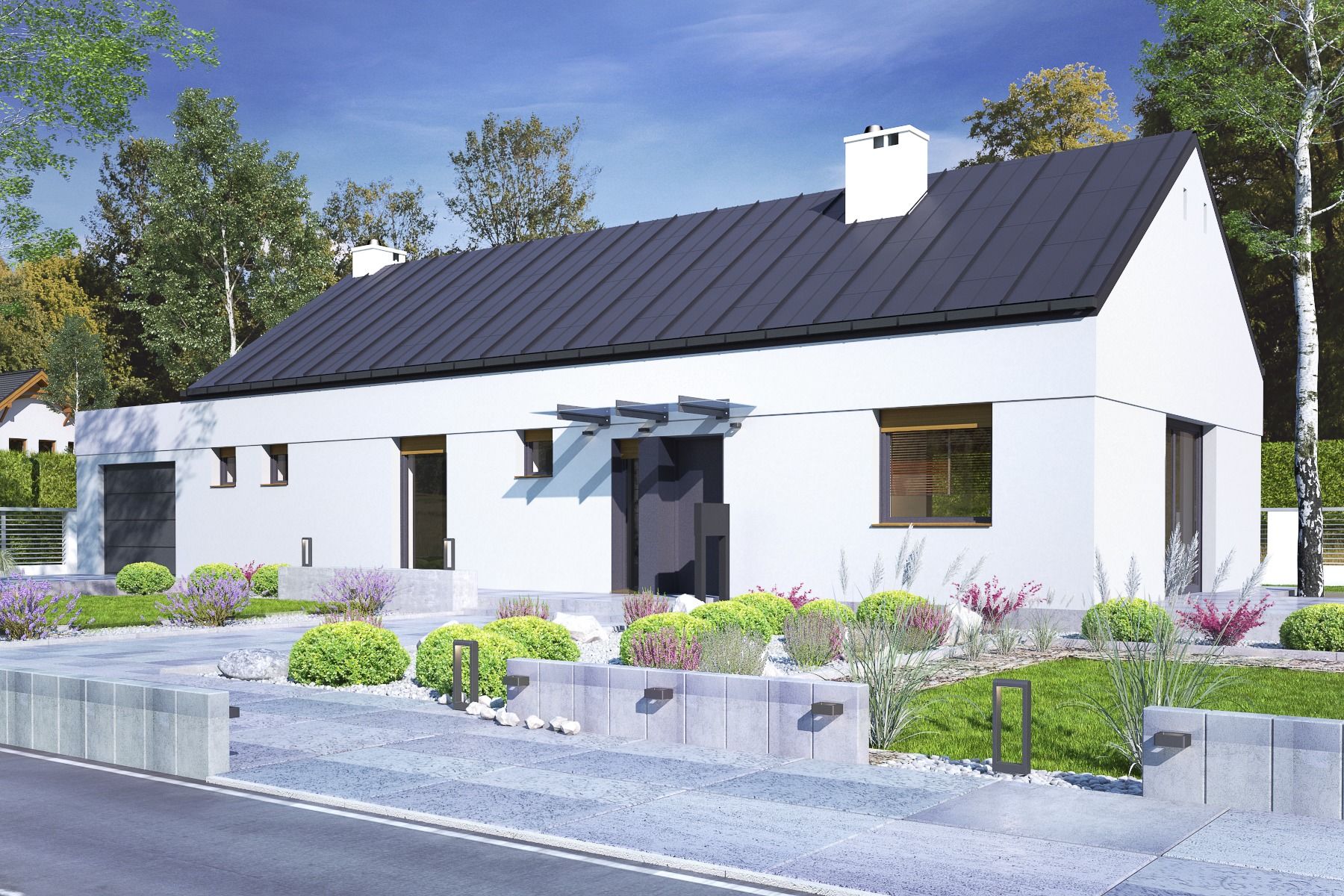 This is a modern little "barn". It is suitable for narrow plots of land and is intended for a family of 4. It was designed in brick technology with prefabricated roof trusses. The body of the house is covered with a steep gable roof.
The Cranberry function includes a living room with a fireplace, a kitchen with a pantry and a place (dining room) for a family table. The hall leads to a part of the house with two single bedrooms separated by a shared comfortable bathroom and a double bedroom with an individual bathroom.
At the end of the corridor, there is a technical room – the laundry room. There is a single garage on the side of the house.