3 Bedroom House Plan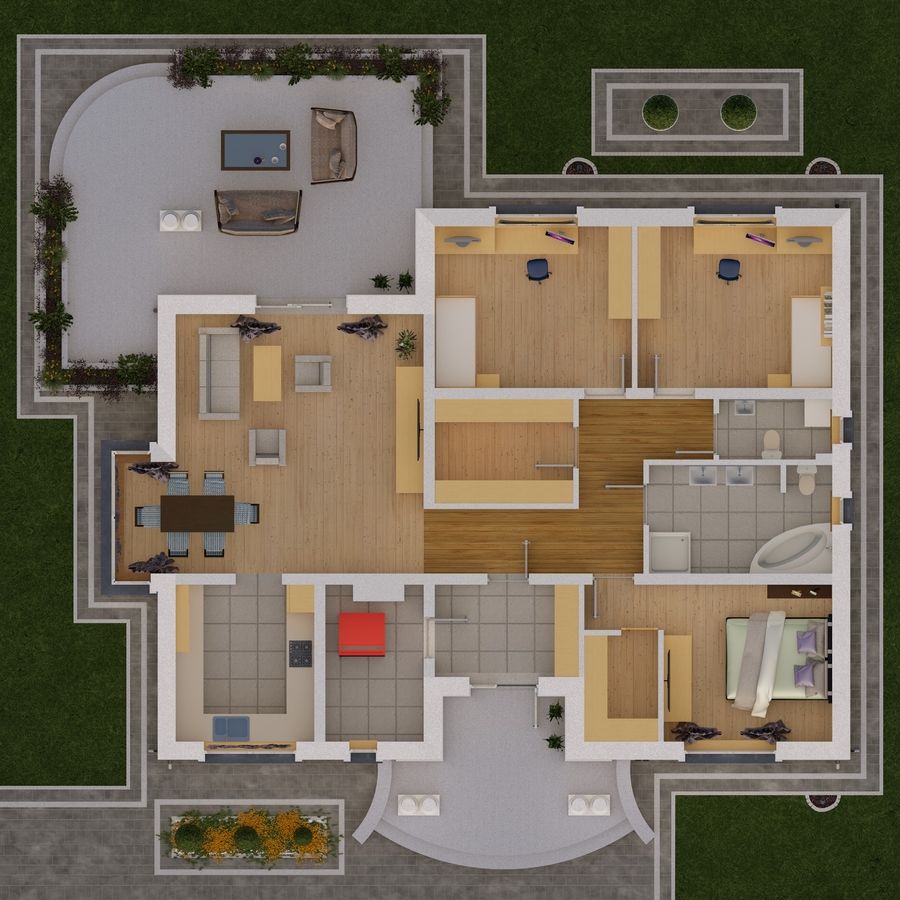 This is a design of a stylish one-story single-family house, intended for a family of 4. The house is kept in the style of a suburban residence with a modern and functional interior. We enter the house through a wide, representative entrance accentuated by two columns.
From the vestibule, we enter the living area of ​​the house, consisting of an adjustable living room and a dining room located in a glazed bay. A large, covered terrace has been designed in the garden elevation as a place for family feasts and relaxation. The big advantage of the project is the kitchen, which has been discreetly separated from the main relaxation area.
The second part of the house is occupied by the host's bedroom with a handy wardrobe, two children's rooms, a full-fledged bathroom with a bathtub and shower, an additional toilet and a communal wardrobe. The house plan is simple and logical, and at the same time original.