3 Bedroom House Plan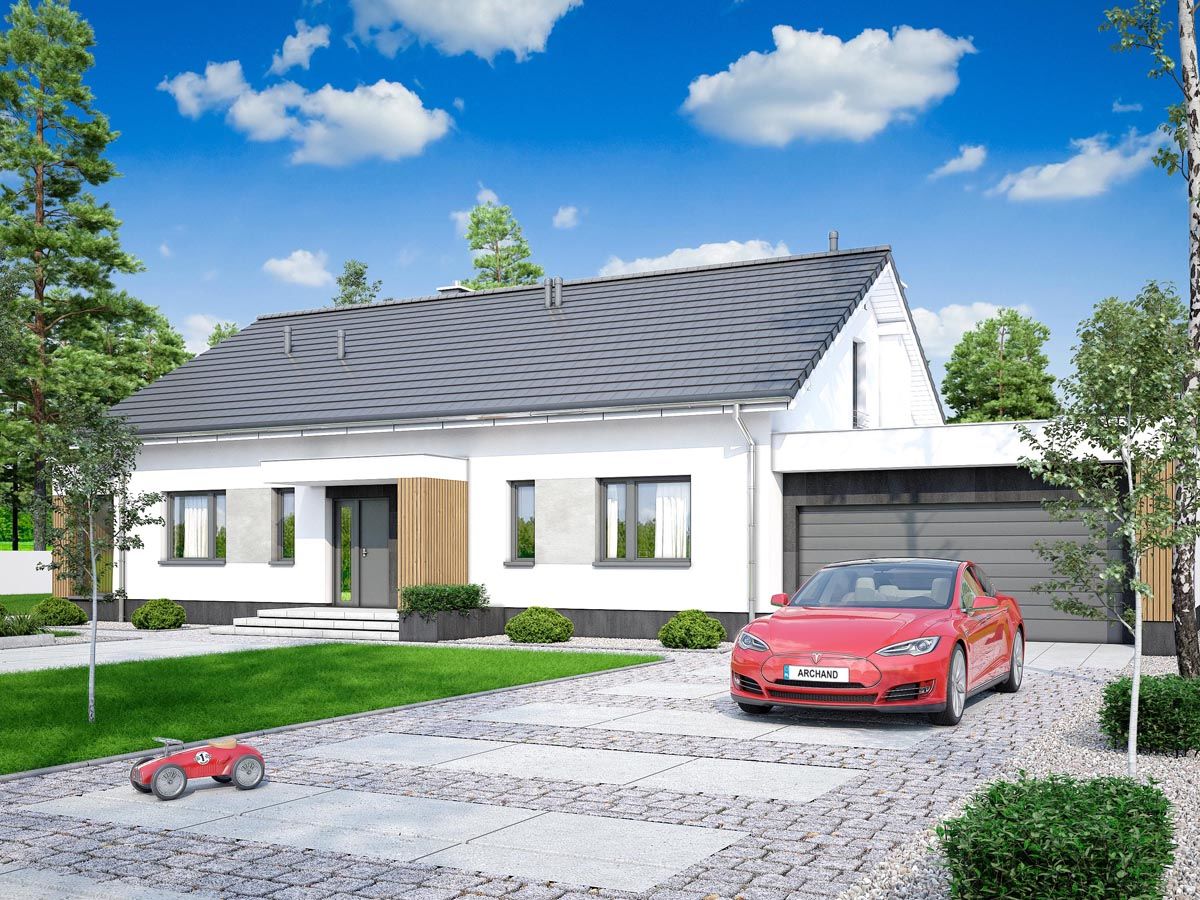 This is an elegant one-story house, intended for a family of 3-5 people. An interesting form and natural materials make the house look very modern, and at the same time give the impression of being warm and cosy. The advantage of the project is the extremely spacious living area in which there are places for the dining area and kitchens with an island.
The large, impressive terrace is also worth paying attention to. The design offers comfortable rooms, a pantry, a dressing room and an additional toilet. The house has a double garage connected with a large utility room. Thanks to a well-arranged space.
To facilitate the adaptation of the attic, stairs to the attic are designed. If necessary, they can also be easily replaced with downstairs and expand the room by moving the partition wall. The attic itself, thanks to the raised knee wall, offers a lot of space, e.g. for a recreation room.