3 Bedroom House Plan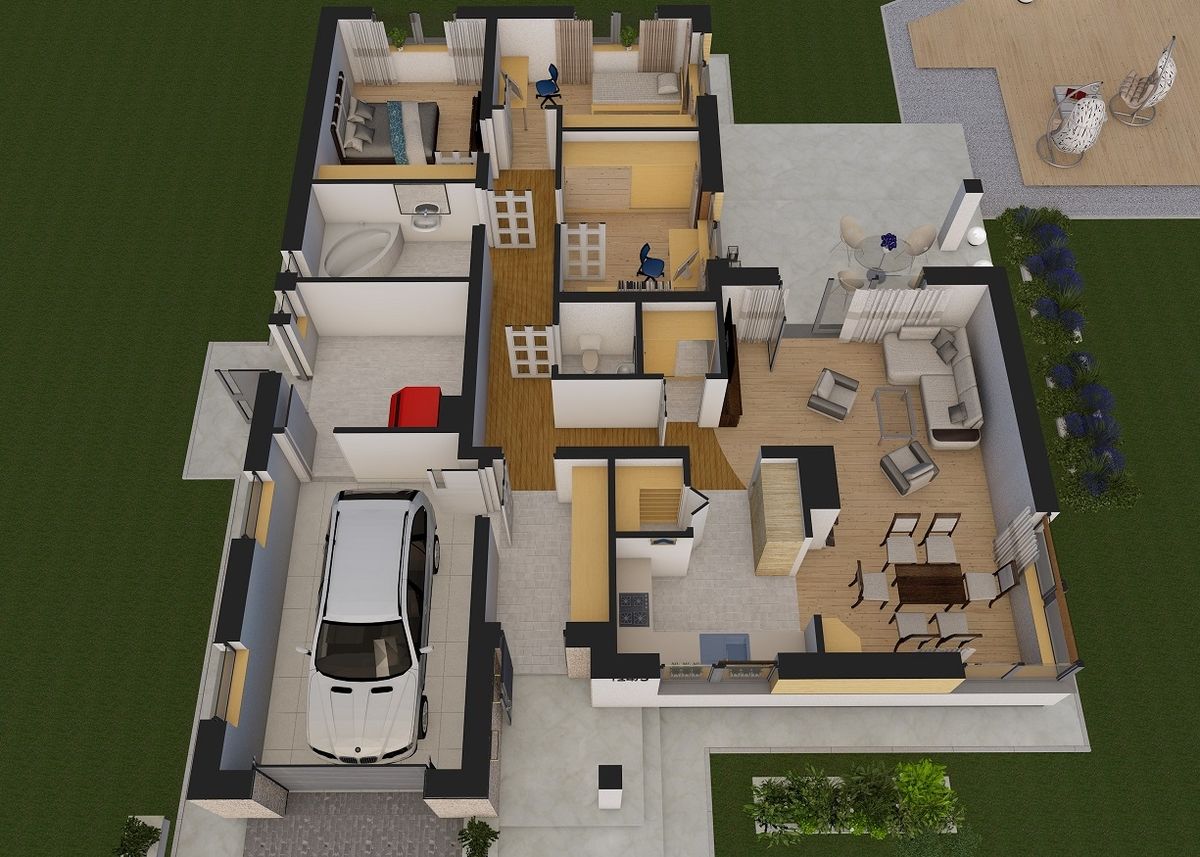 This is a modern design of a one-story house with a single garage, a simple shape, covered with a hipped roof. From the side of the garden, a roofed terrace has been designed, which is an attractive way to enlarge the living space of residents.
The spacious living area of ​​the house is a comfortable living room with an opening to the terrace and a functional, full of natural light in the kitchen with an adjacent pantry, which provides additional space for storing food products.
Three well-lit and well-arranged bedrooms provide the family members with a comfortable private rest. One of the many advantages of the presented house design is a large number of places where wardrobes can be installed, which facilitates keeping order, and an additional utility room located in the central part of the house. Undoubtedly, it is a perfect place to store equipment necessary to maintain order.