3 Bedroom House Plan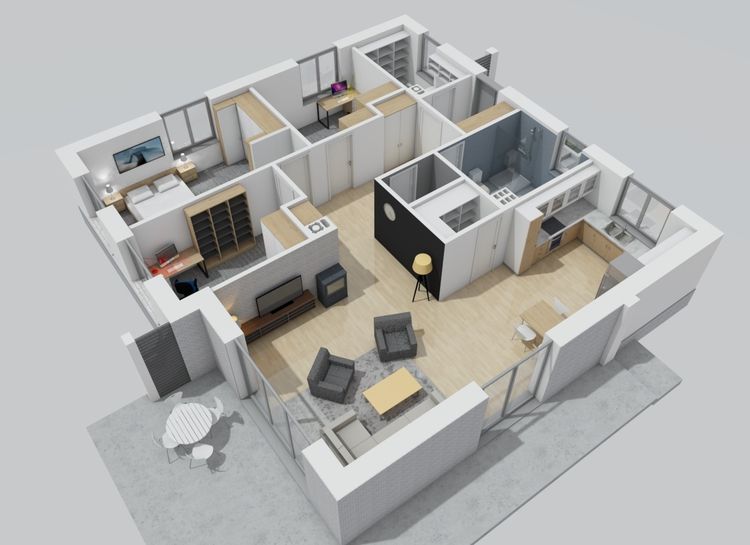 This is a one-story house, without a basement Purpose: A house for a family of 2-4 people.
The truss structure in the wooden prefabrication system in the barbed plate system.
Characteristics: A one-story house with a roof angle of 30 degrees and adaptation of the attic to the attic – construction of the building in the frame technology.