3 Bedroom House Plan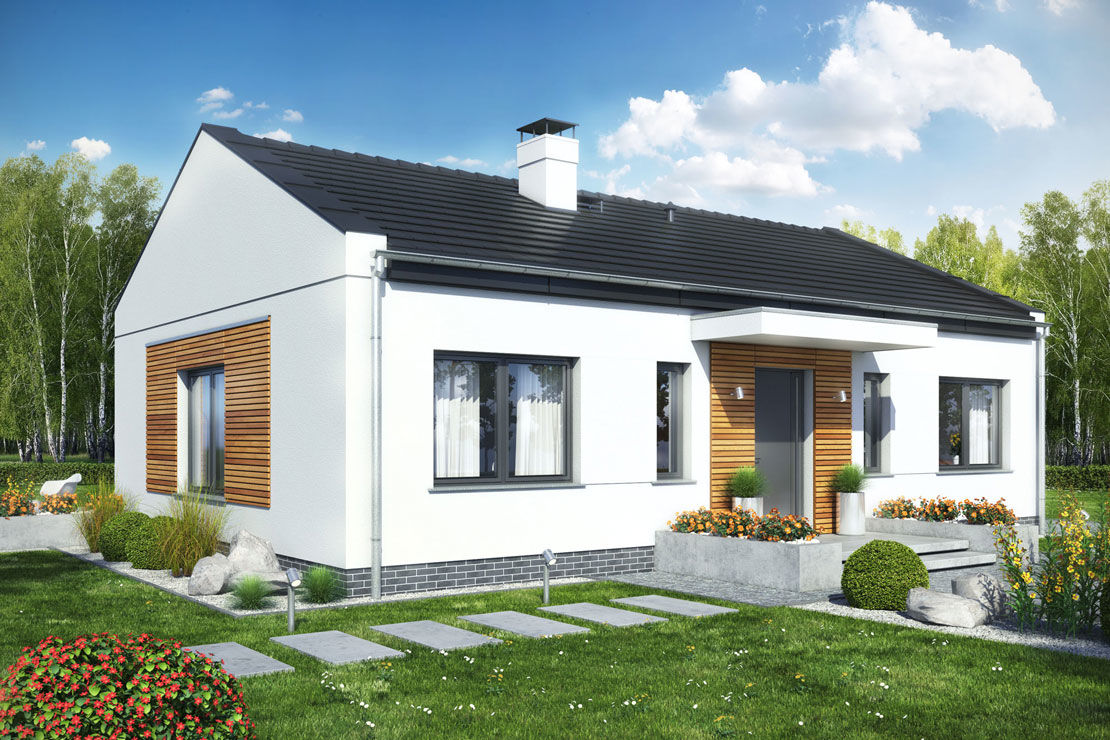 This is a small, typically one-story house, without a basement and usable attic. The compact body, based on a rectangular projection, was designed with a symmetrical front facade and an entrance highlighted by a simple roof.
The building is covered with a traditional gabled roof of a wooden structure and a ridge located parallel to the front elevation. The functional, well-lit interior has been divided in a classic way into a day and night zone. The former consists of a kitchen and a large living room with a fireplace and access to a spacious terrace.
The opposite side is dedicated to a private part consisting of a bathroom and three neat bedrooms. The building is a compromise of the traditional form, modern aesthetics and regional materials, such as wooden facade cladding or elegant ceramic tile.