3 Bedroom House Plan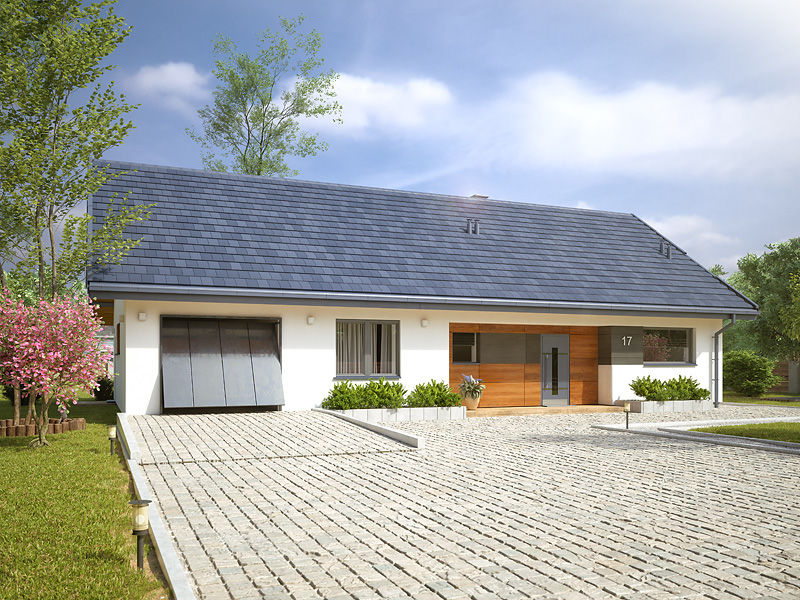 This 3-bedroom house plan proposes a one-story house with a single garage. The functional layout was divided into a day, night and utility zone.
The day zone is an open kitchen with a pantry and a spacious living room with a large dining table space. The night zone is a public area bathroom, with three bedrooms, including one with a private bathroom and wardrobe.
The economic zone has a small utility room that serves as a passage to the garage and boiler room. There is a separate entrance from the outside of the house from the boiler room. The main advantage of the project is the covered terrace accessible from the living room.