3 Bedroom House Plan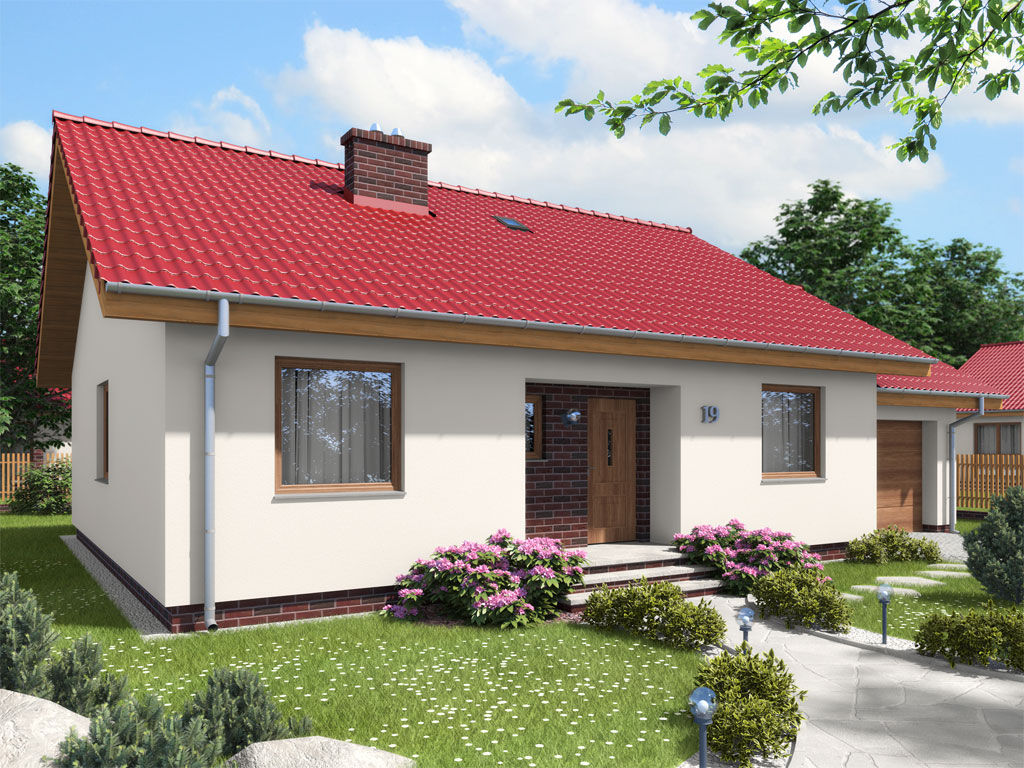 This is a small, cheap and easy-to-build single-family house, a one-story house without a basement, intended for a family of 4. The functional interior of the house is divided into two zones.
The living room, dining room and kitchen are designed as one space. The lounge opens onto the garden terrace. The bedroom area is inclusive, there are rooms for the household members, separated from the rest of the house by a corridor and served by a family bathroom.
A perfect home for people who value comfort and contact with the surroundings. Possibility to arrange additional space in the attic. Extremely simple structure, large room. economic, fireplace heating and a spacious living room overlooking the garden are the basic advantages of this house.