3 Bedroom House Plan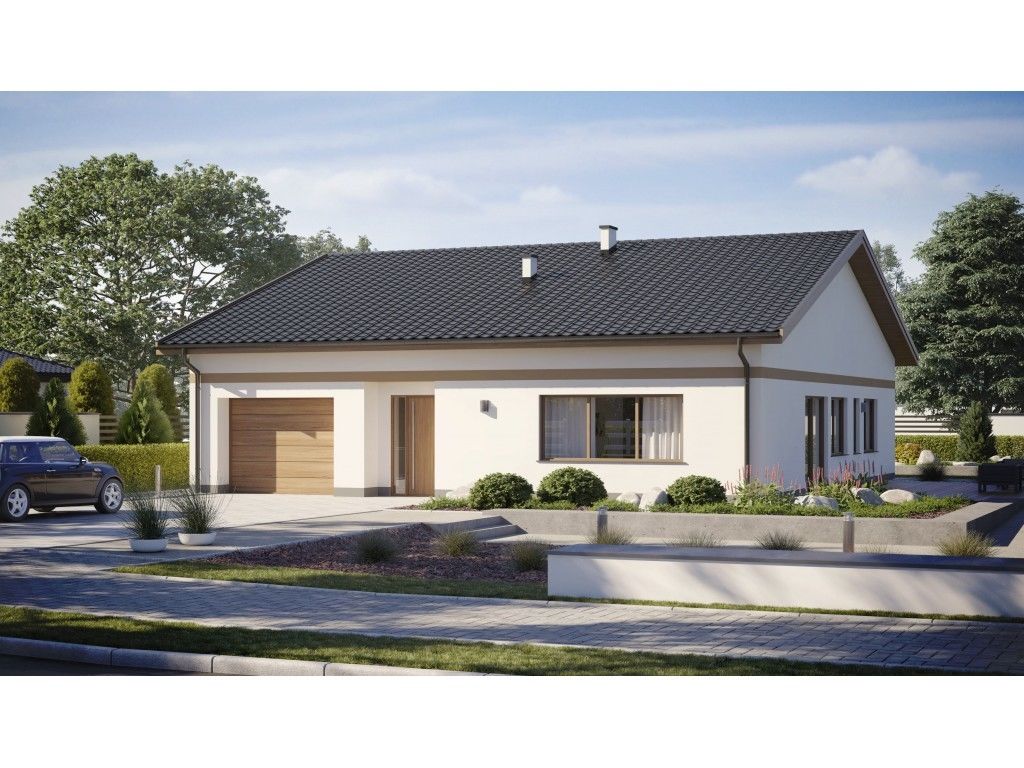 A beautiful ground floor with a single garage. Designed for a plot with an entrance from the south. a gable roof allows you to reduce investment costs, and the body without bay windows and Avant-corps is easy to build. Even a less skilled team should avoid mistakes during construction. Despite this, the body looks attractive lively and modern, which is an advantage of the project.
On a square plan, there are kitchens with a living room of over 49 sq m, this value is rarely found in houses with a size of 125 sq m. The wide combination of kitchen and living room gives the feeling of a large open space. And the island and the bar are an interesting solution.
However, kitchens can be easily closed by adding a partition wall. A large kitchen of over 14 meters may have its own table and one or two passages to the living room, e.g. in the form of sliding doors. The house is designed to enter the plot from the south side.
The project has two bathrooms. One of them can easily become a bathroom belonging to one room, or you can divide it in half and create a small laundry room. A shapely ground floor with a modern look, intended for a plot with an entrance from the south.