3 Bedroom House Plan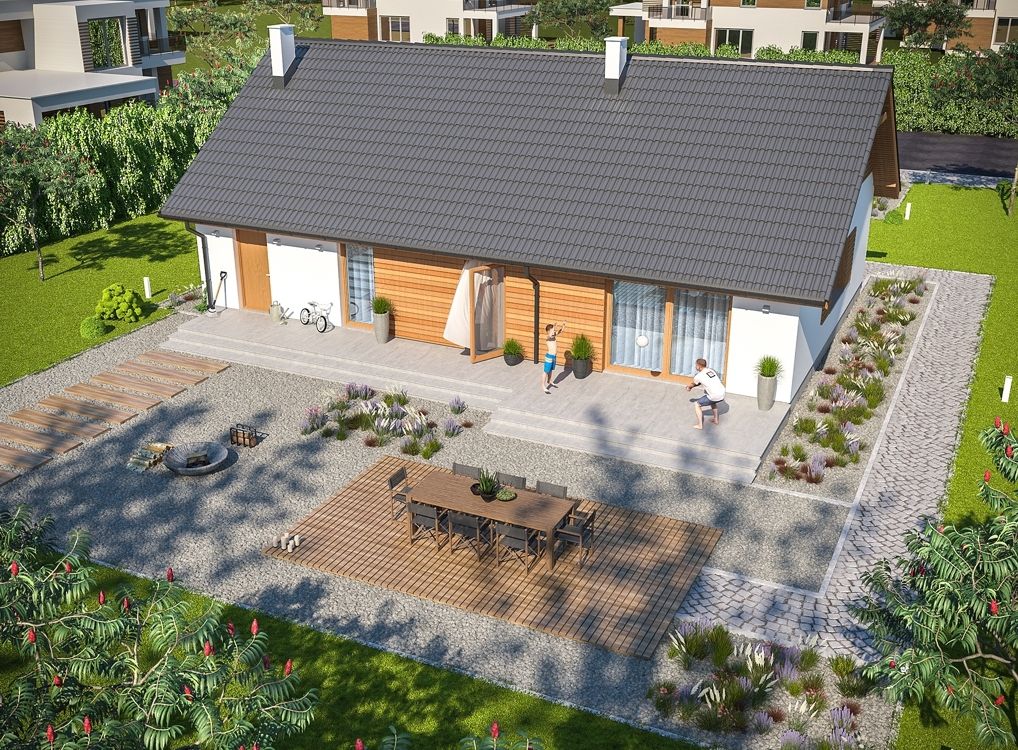 The design can be situated on a small plot of land, and the simple structure and uncomplicated roof will undoubtedly reduce the costs of construction and subsequent operation.
We get inside through an interesting entrance arcade. Then from the vestibule and hall, we go straight to the corridor leading to the living room connected with the open kitchen.
If necessary, the kitchen can be separated from the living room by a partition wall. There is also a practical pantry and a centrally located fireplace.