3 Bedroom House Plan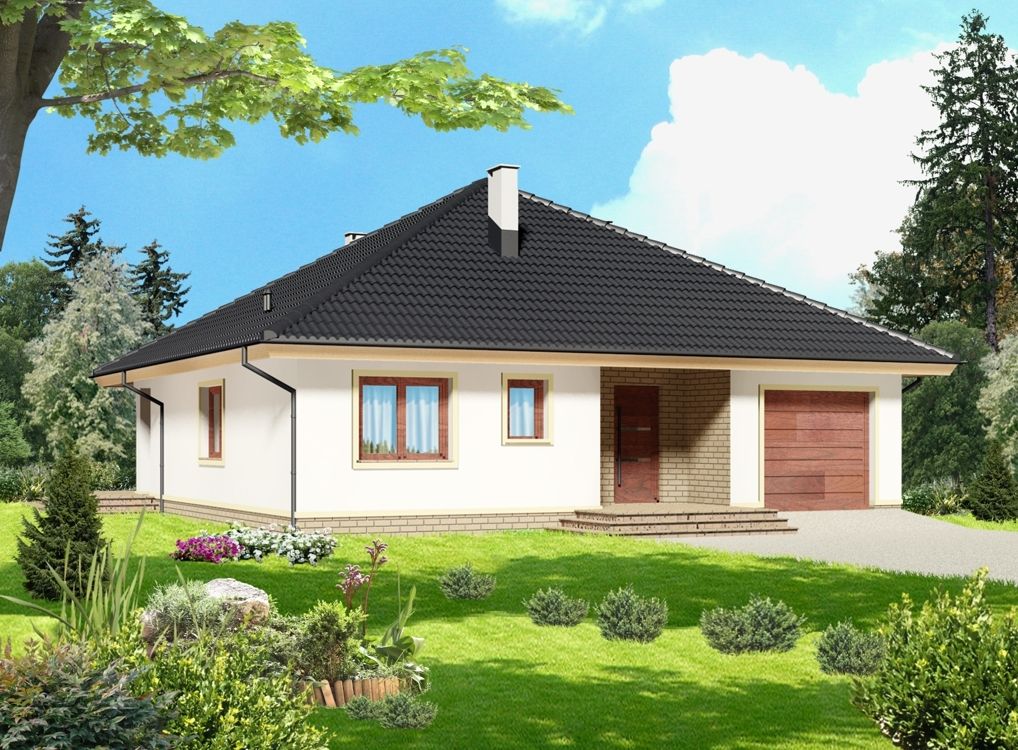 This is a tasteful, cozy one-story house with a garage and an attic for adaptation. It interestingly combines classic architecture with modern, contrasting colors of walls and roof, which makes it a universal proposition for any plot, both in the city and outside.
Its unquestionable advantage, however, is primarily the maximally functional and useful interior program, with a clear division into zones on one floor. The day zone, located to the left of the entrance, is a spacious living room with a dining area and a kitchen.
The seating area features an atmospheric fireplace and easy access to the terrace. The home space is a great advantage, as its partial roofing in an attractive arcade creates an ideal place for the household members to relax outdoors, also in less favorable weather. The second part of the building is a night zone with three bedrooms and a large bathroom, providing residents with the necessary sense of privacy.