3 Bedroom House Plan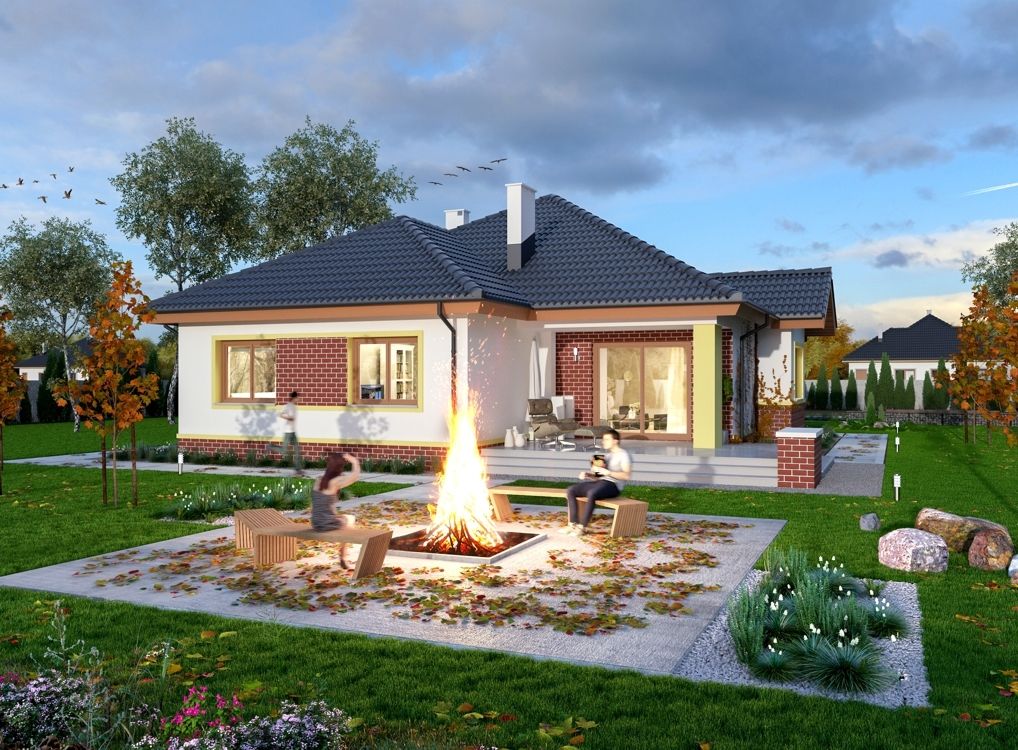 This house plan has an elegant shape, good sunlight and functionality are the distinguishing features. The interior has a clear division into a day and night zone. During the day, residents can relax in the large lounge with direct access to the garden.
An interesting solution is a tasteful edible bay window with an additional fireplace, grill outside the building. In the immediate vicinity of the living room, there is a spacious, open kitchen, which can be separated by a partition wall if necessary.
There is also a practical pantry and an additional toilet. The night zone consists of 3 adjustable rooms, two of which have their own wardrobes and a bathroom with space for a bathtub and shower.