3 Bedroom House Plan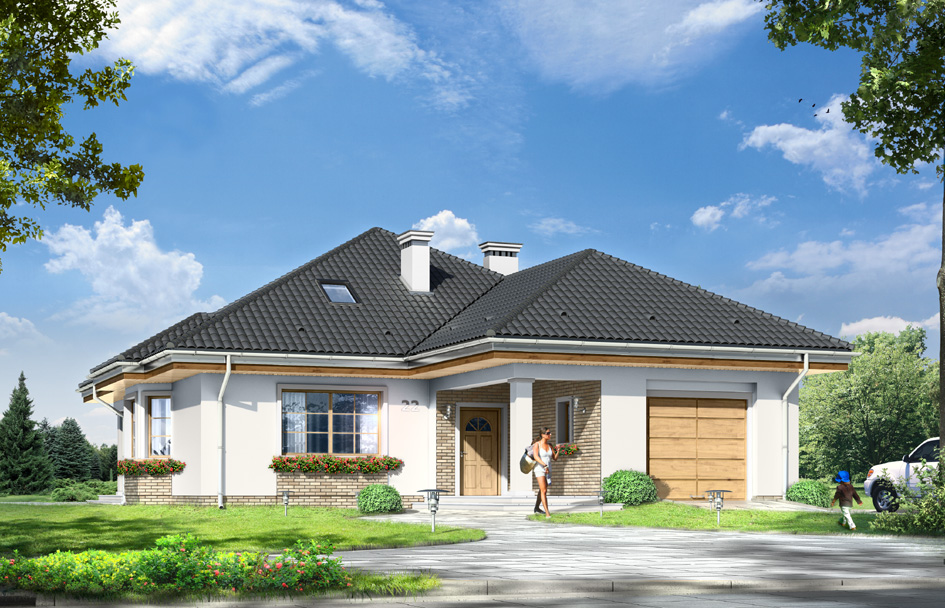 This is a one-story building covered by an envelope roof with two build parts – garage from the front and bedrooms from the garden side. Above the ground floor is an attic that can be adapted in the second stage as a usable attic. The outside architecture is unpretentious and it combines the traditional form of Polish "tile" with modern detail and materials. The whole thing is light and retains on a human scale.
The house fits perfectly into the environment and maintains in contact with the garden. Inside is a single space of living area – with a living room, hall, large open kitchen and a night part – with three bedrooms and a bathroom, and utility part – with a garage and boiler room.
Living room with dining area and bay window, corner fireplace, television exposed wall or wide glass doors to the partially covered terrace and garden, is a connector all the rooms and main living space of the household.