3 Bedroom House Plan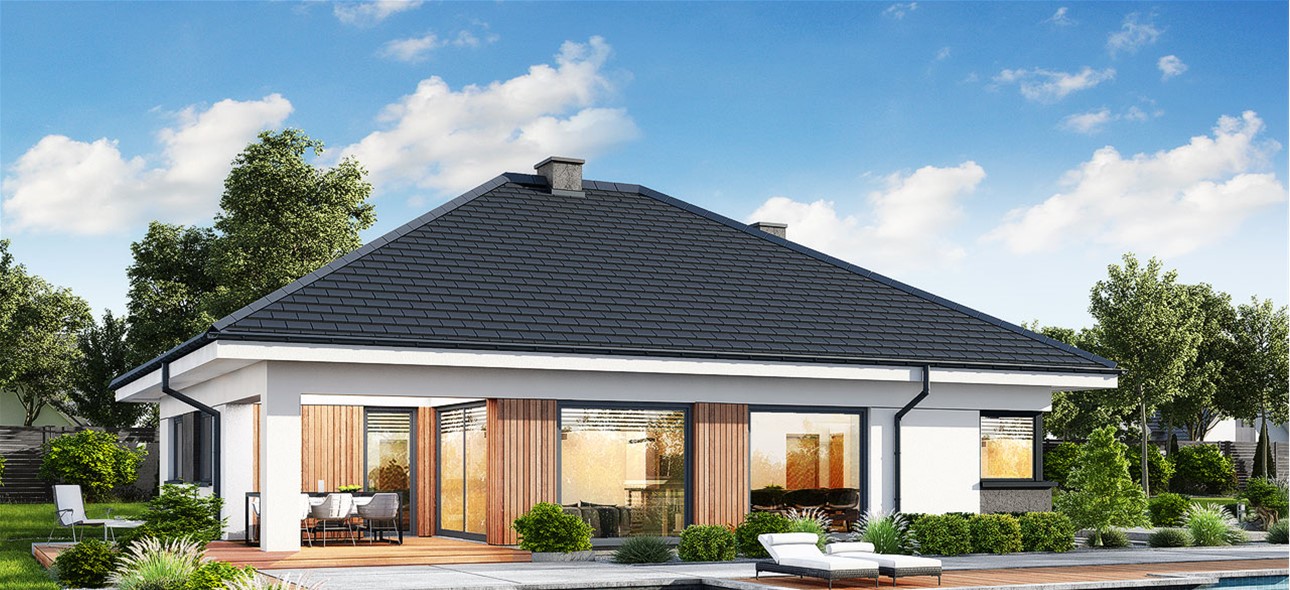 This a building with a simple shape with a hipped roof, attractively finished, with a convenient functional program. The fashionable composition of the facade is based on a combination of light plaster with natural wood and a cladding with a concrete structure.
The terrace area envisaged in the project was partially located in an arcade, thanks to which residents can enjoy outdoor relaxation in any weather. Sliding glazing connects the terrace with the living room, where a large corner sofa can be placed in front of the home theater and fireplace.
The dining room looks beautiful with a wide view of the garden, and the adjoining kitchen offers maximum comfort while cooking and preparing meals. In its central point, you can arrange an island with a breakfast bar and an additional worktop, the program also includes spacious, high buildings.
The private area of ​​the house was developed in a very functional way. Parents have a comfortable bedroom with access to the terrace, two adjustable rooms have been designed for children, and a fully equipped bathroom guarantees a high level of comfort. The advantage of the presented design is a large amount of storage space, in all rooms, as well as in the corridor, you can install spacious wardrobes that will accommodate not only clothes but also small home appliances, which will facilitate keeping order.