3 Bedroom House Plan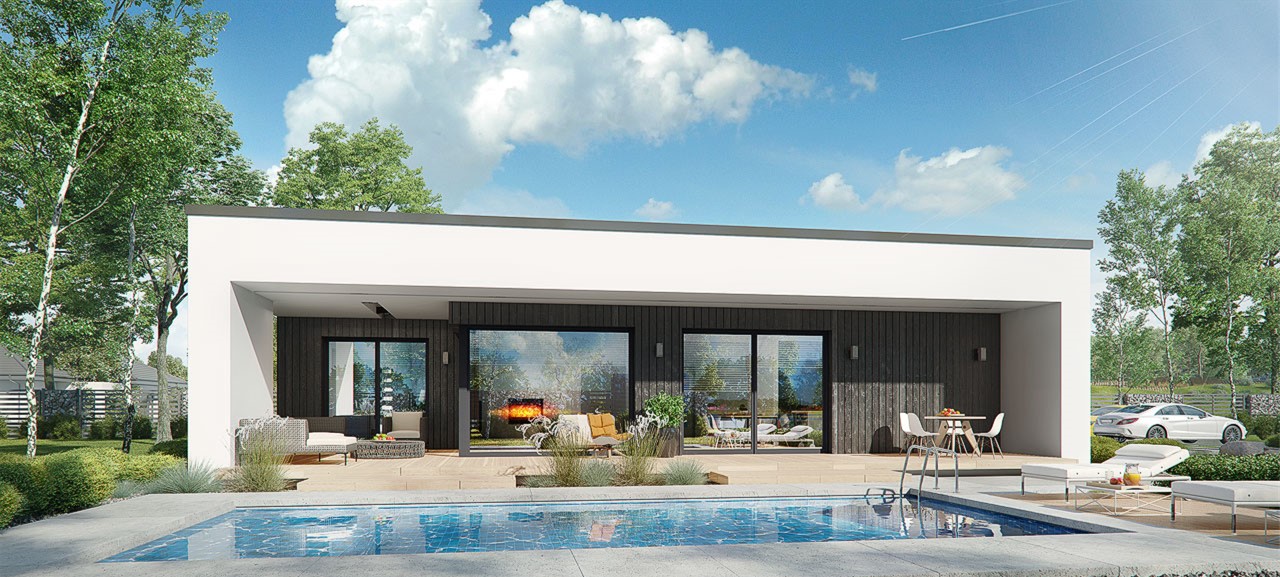 It is a single-story house project with a simple form of a block, the flat roof of which gives it an original look. The project certainly deserves the attention of investors who value modern architecture and practical functional solutions. Properly arranged rooms provide all household members with optimal conditions for work and rest. Large, sliding glazing was used in the spacious day zone, smoothly connecting the interior with the garden and providing a large amount of natural light.
The living room with a comfortable seating set in front of the home cinema invites you to relax together. At the center of the living area is the dining room with a large table for the whole family, and the open plan kitchen has a multifunctional island with an additional dining area.
The functional program of the kitchen is completed by an adjacent pantry. Among the rooms of the night zone, a comfortable parents' apartment with a bathroom and a dressing room has been designed. This room has direct access to the main terrace. In addition, in the private part there are two easy to arrange rooms for children with space for comfortable beds, study desks, as well as practical wardrobes, each with direct access to the garden. Between the children's rooms and the parents' apartment there is a comfortable bathroom with a full program of functions. From the hall there is a toilet and a boiler room connected with the laundry function, which has an independent exit to the outside. The two-garage garage can be accessed through the vestibule, there is also an entrance from the garden.