3 Bedroom House Plan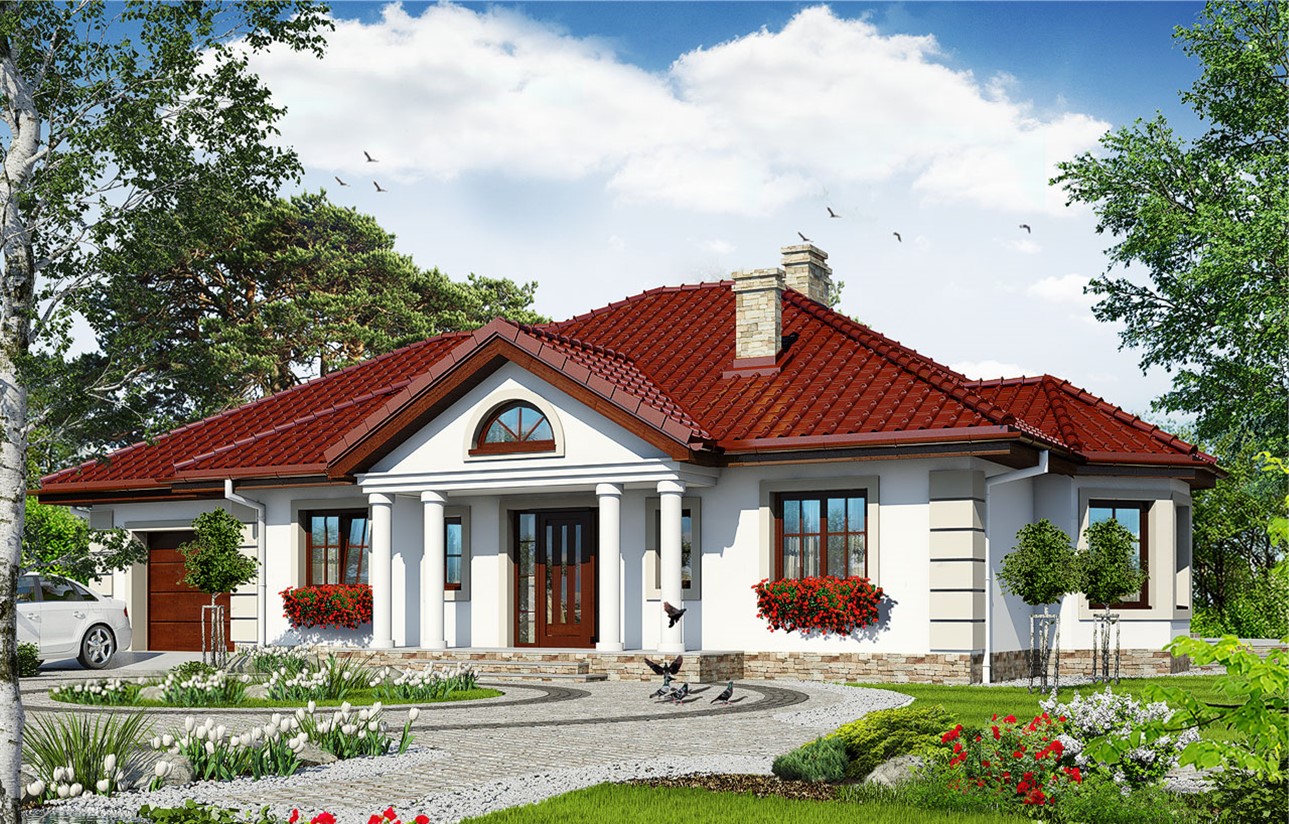 A classic house with the character of a small manor house, the style of which is emphasized by the wide front of the house with a centrally located entrance with a columned porch. The living area is a spacious and bright living room and a dining room located in a glass bay.
The relaxation area has a place to rest in front of the home cinema and relax by the fireplace. Panoramic exit to the terrace illuminates the space and directly connects the house with the garden. The advantage of an open kitchen is a large number of worktops and a comfortable breakfast bar, its program has been supplemented with a practical pantry. From a separate corridor, the residents' private zone is accessible, which includes three comfortable bedrooms, a dressing room and a bathroom.
The utility part of the house is a laundry room, garage and a solid fuel boiler room with a separate exit and storage space.