3 Bedroom House Plan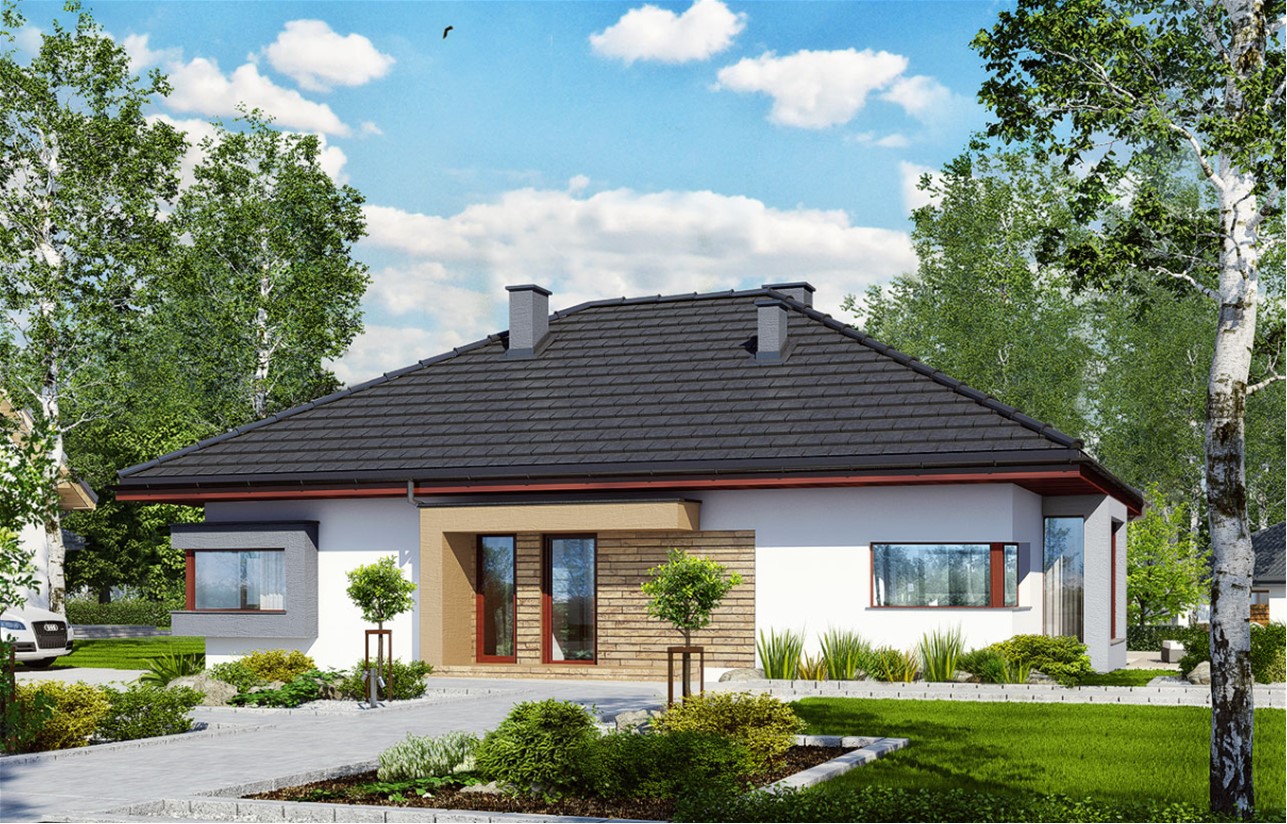 An elegant design of a one-story house, with a compact and simple shape, decorated with interesting architectural elements. The main entrance attracts attention with a practical and attractive roof and clinker cladding. Numerous glazing beautifully illuminates the interior and seamlessly connects the house with the surrounding garden. A corner window in one of the bedrooms and a bay window stand out with an interesting setting. The internal layout of the house has been designed very functionally, with a clean division of use zones.
The representative day zone is a perfect place for everyday rest for the whole family and friends of the house. The spacious living room has a comfortable seating set with a sofa and armchairs, which will ensure relaxation in front of the fireplace and home cinema. A large family table is located in the glass bay, which can be freely set up for a larger number of people during holidays and other celebrations.
The open kitchen is an ideal place not only for preparing but also for eating meals, thanks to the practical breakfast bar. The optimal number of worktops is one of the kitchen's advantages, and its program is complemented by a practical pantry with space for storing food and kitchen tools.
The exit to the terrace and numerous glazing naturally illuminates the interior and optically enlarges the day zone. On warm days, you can arrange a summer dining room or a coffee corner on the terrace, which effectively enlarges the seating area of ​​the house, providing the family with the opportunity to relax outdoors. From the vestibule, we go to the boiler room with a laundry function, and in the hall, there is a place for sideboards and a built-in wardrobe.
A comfortable night zone is accessible from a separate hall. There are three adjustable bedrooms and a shared bathroom with a bathtub and shower. All rooms are well-lit, they also have space for spacious wardrobes.