3 Bedroom House Plan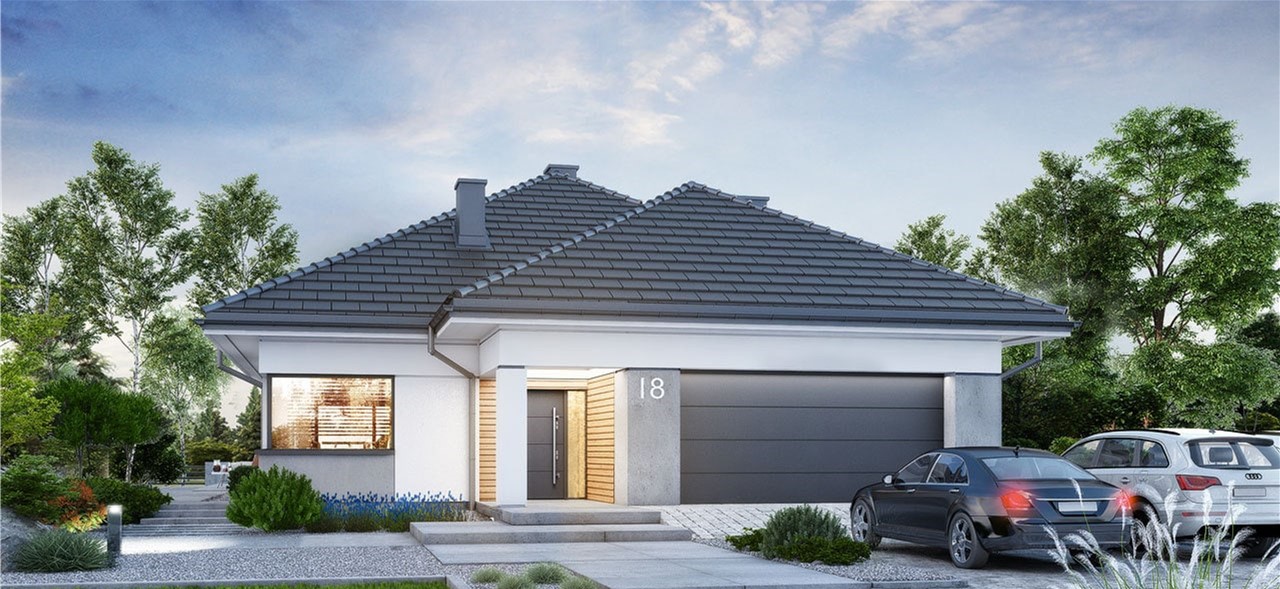 We present another project from the family of one-story "Houses in greenhouses" in our offer. The modern character of the body is emphasized by large glazing and finishing in line with current trends. Wooden cladding and plaster with a concrete structure harmonize beautifully with the bright facade and graphite woodwork and tiles.
The house design includes an atmospheric terrace, it is partially located in an arcade and is a perfect place for a summer dining room. Wide, sliding glazing connects the terrace with a spacious living room, where the whole family can relax on a magnificent corner sofa in front of the home theater and fireplace. In the central part of the day zone, a dining room with a large table has been designed, with a wide view of the garden making meals more attractive. The kitchen, well lit by natural light, is a convenient place to prepare meals.
There are high buildings, spacious worktops, and a breakfast bar. The functional program of the kitchen is completed by an adjoining pantry. Three rooms have been designed in a clearly defined night zone, including the parents' bedroom with a private wardrobe and direct access to the terrace.
There is a comfortable bathroom between the children's rooms. It is worth paying attention to the optimal development of the corridor area in the night zone, there is space for spacious wardrobes that will allow you to conveniently store clothes and home appliances. In addition, the presented house design includes a second bathroom, a boiler room with a laundry function, and you can quickly go through the vestibule to a two-car garage.