3 Bedroom House Plan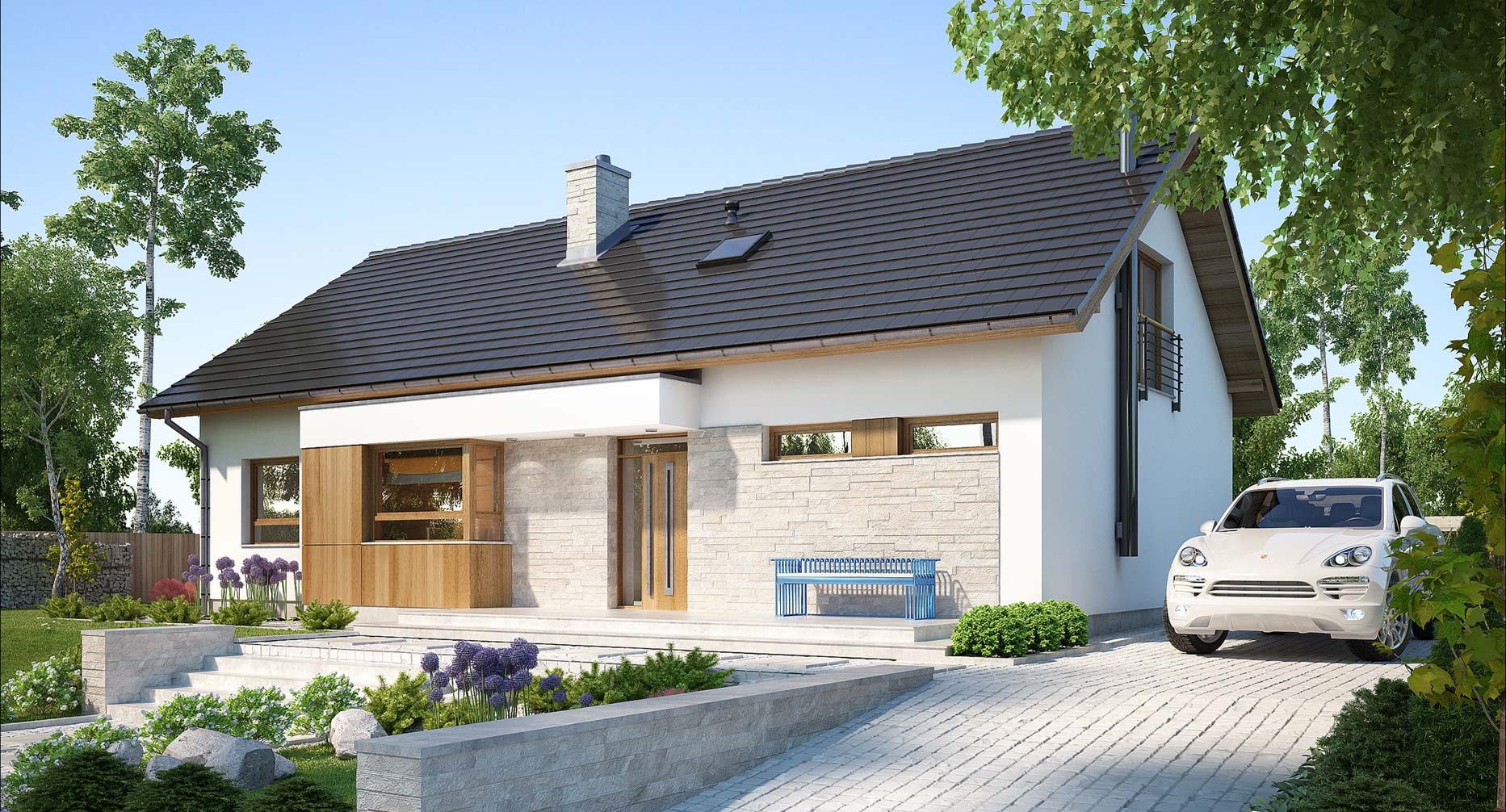 If you are looking for a house with a small usable area, but with an open space above the living room, this will be the perfect solution. It is a 3 bedroom house with an unused attic that can be converted into living quarters as part of an adaptation. The simple shape of the building, based on a rectangular plan, and an uncomplicated, gable roof will positively affect the construction costs of this house.
On the ground floor, all the rooms necessary to ensure the comfort of use for a family of 4 have been planned. In the central part of the house there is a large living room with high ceilings connected to the dining room.
The kitchen was designed as a separate room, enlarged by a pantry. On both sides of the day zone, a night area has been designed – three bedrooms, two bathrooms and a boiler room. In the unused attic, two additional rooms and a bathroom can be separated.