3 Bedroom House Plan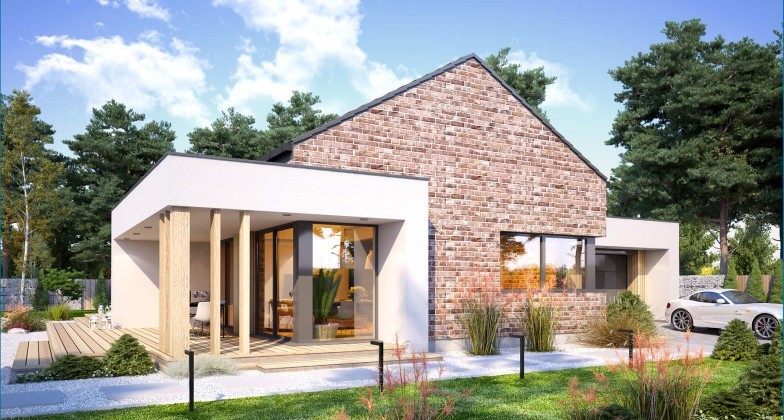 This is a comfortable one-story house with the possibility of adapting the attic for residential purposes. The building attracts attention with its interesting façade, numerous glazing and a partially covered terrace from the garden side.
On the ground floor there is an open living area with a spacious living room connected with a dining room and a large kitchen. The pantry located next to it will allow you to hide small household utensils. In the private part of the house there are two bathrooms and three bedrooms, two of which have separate wardrobes.
The utility part, which is accessed from the vestibule, is a single garage and a utility room with an independent access to the garden. In the unused attic, you can separate, as part of the adaptation, a mezzanine overlooking the living room and a spacious room.