3 Bedroom House Plan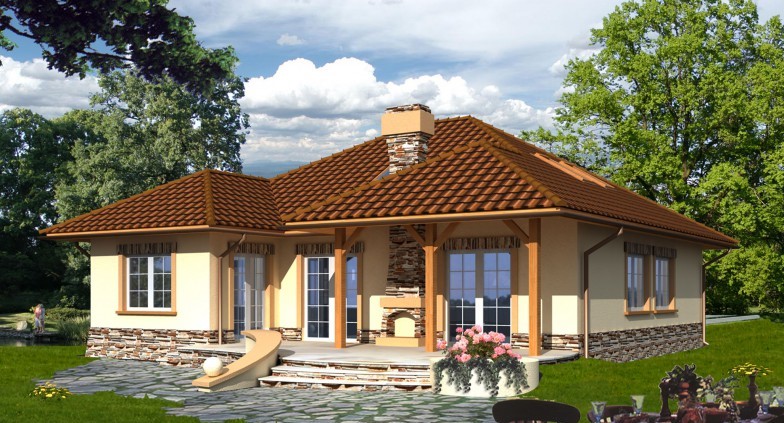 This is a one-story house with a partially usable attic, dedicated to a family of 4-6. The house plan will satisfy customers looking for a house with a single garage.
The ground floor plan is divided into three zones: general-hall, kitchen, dining room and living room, intimate with children's bedrooms, shared bathroom and parents' bedroom with its own bathroom and utility part.
In the attic there is one spacious room that can be used as an additional bedroom, guest room or a studio.