3 Bedroom House Plan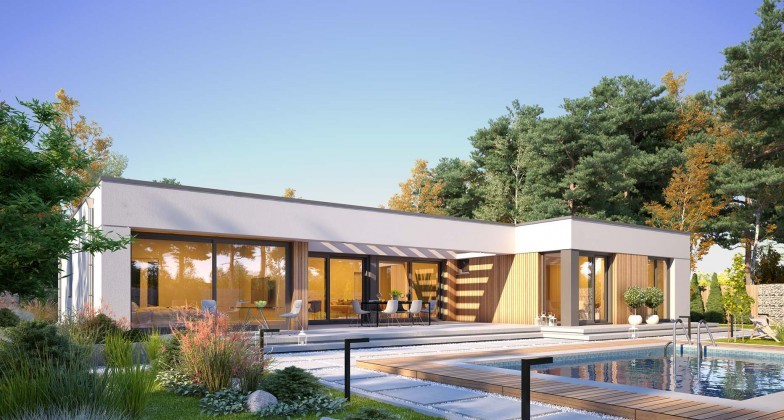 This is an eye-catching, impressive one-story house with a modern, geometric shape and a flat roof. It is distinguished by beautiful glazing from the garden side and a comfortable, internal terrace. White plaster on the façade perfectly harmonizes with anthracite woodwork and wooden cladding in a natural shade. The heart of the house is an open, spacious day zone.
The spacious living room is connected to the dining room. The fireplace located in the center will guarantee a warm atmosphere on autumn and winter evenings. The kitchen has been supplemented with a practical pantry. An additional toilet is planned in the hall leading to the interior of the house.
In the left wing of the house there are two rooms, a shared bathroom and a laundry room. In the right part of the house, the parents' private zone has been planned. Comfortable bedroom, whose greatest decoration will be a wide window overlooking the garden, it has been supplemented with its own wardrobe and bathroom.