3 Bedroom House Plan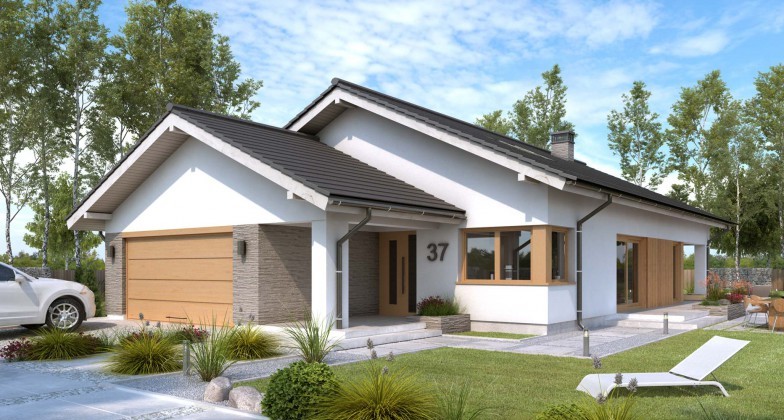 This a very interesting one-story house with an unused attic, which can be adapted to a residential function as part of the adaptation. This solution makes it possible to finish the house in stages – at the beginning, the ground floor itself, and as the needs increase, the attic can be adapted. The ground floor of the house is designed to fully meet the expectations of a family of 4.
The spacious living room is connected to the dining room. A large number of glazing will provide excellent lighting for this part of the house. The partially open kitchen ensures contact with the household during the preparation of meals. The whole is completed by a small pantry and a toilet in the hall. In the night part of the house there are three bedrooms (one with its own large wardrobe and bathroom), a laundry room and a bathroom.
The garage for two cars leads to the boiler room, which has a separate exit to the outside. An undoubted advantage of the Karolina II house is the emptiness above the living room, adding space and light. In the attic, a mezzanine and two additional rooms can be separated.