3 Bedroom House Plan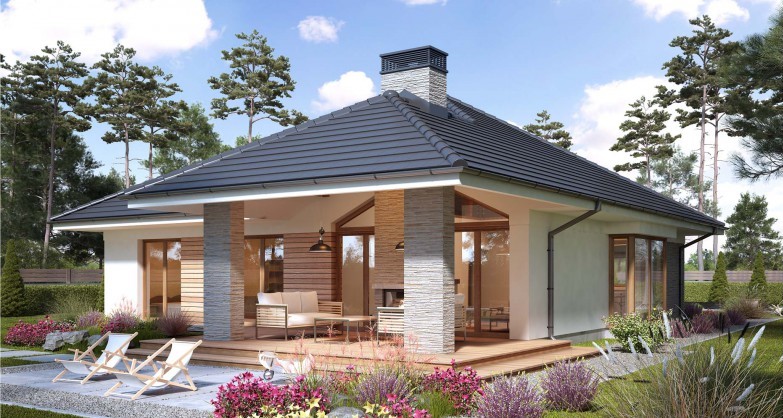 This is a charming single-family house with perfectly balanced usable space. It is a one-story house with an unused attic, which can be converted into additional living quarters as part of the adaptation. It is a perfect solution for people planning to expand their residential functions in the future.
On the ground floor, everything necessary for a comfortable living for a family of 4 has been designed. Three bedrooms and a large bathroom is a private zone of the household. The rooms are bright and easy to arrange.
In the day zone, the living room blends spatially with the dining room and open kitchen. It is complemented by a pantry, a small bathroom and a boiler room with a passage to the garage. It is worth paying attention to the void above the living room.
The unused attic can be turned into a beautiful mezzanine and an additional bedroom.