2 Bedroom Modern House Plan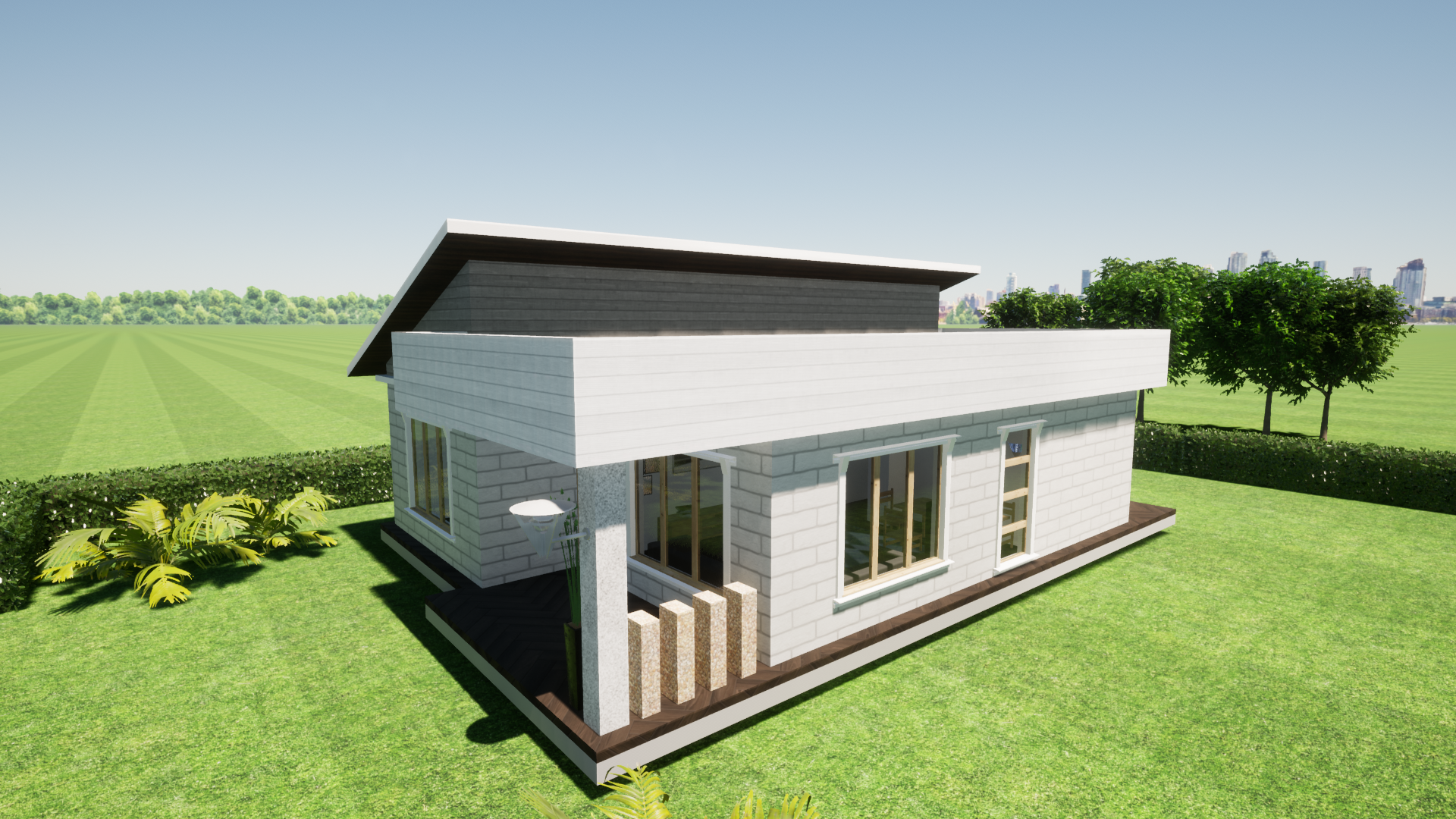 This is an elegant 2 bedroom house modern style 8 by 10m.
The plan includes an beautiful entry porch, A spacious living room with a dining, The kitchen is closed  with an Arch door, It has spacious store too. The master bedroom is very spacious. Bedroom 2 also has good space. The washroom is common and  combined. This house design has big windows which allow for sufficient lighting and ventilation. The budget to build such a house will roughly cost 1.2m…For more info you can contact or email me.