1 Bedroom House Plan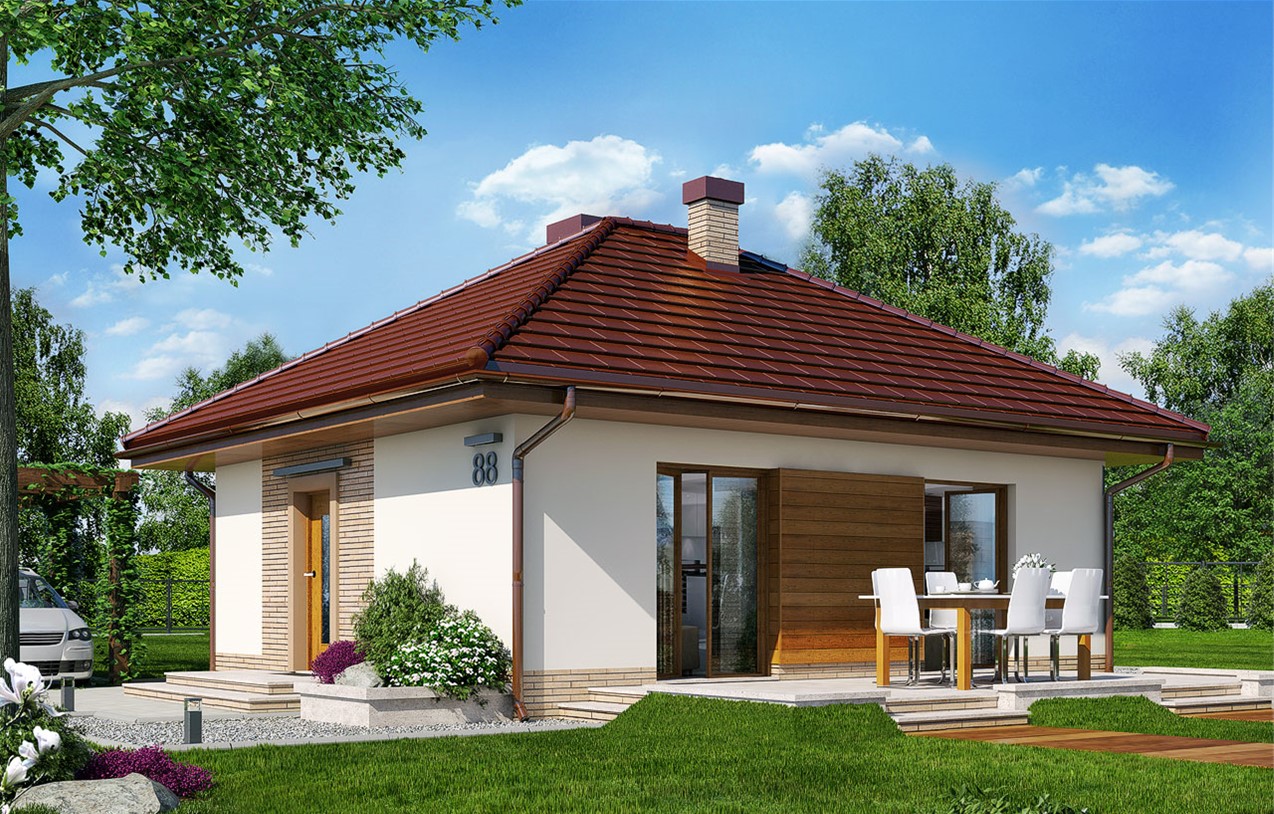 A small, charming house that can be used both as a welcoming holiday home and a year-round home, e.g. for seniors. Designed in the form of a ground floor, it has a living room open to the kitchenette and separated from it by a dining area. There is a fireplace in the center and a place for a TV set behind it. The space is illuminated by a large window and glass doors to the terrace. Next to it there is a comfortable bedroom with large wardrobes. We can also go directly to the garden from this room. The functional program is complemented by an adjustable, bright bathroom and a vestibule that also serves as a dressing room.
A simple, affordable-to-build house was designed of blocks insulated with polystyrene with a ceramic roof tile covering. The proposed technology will ensure durability and low operating costs.